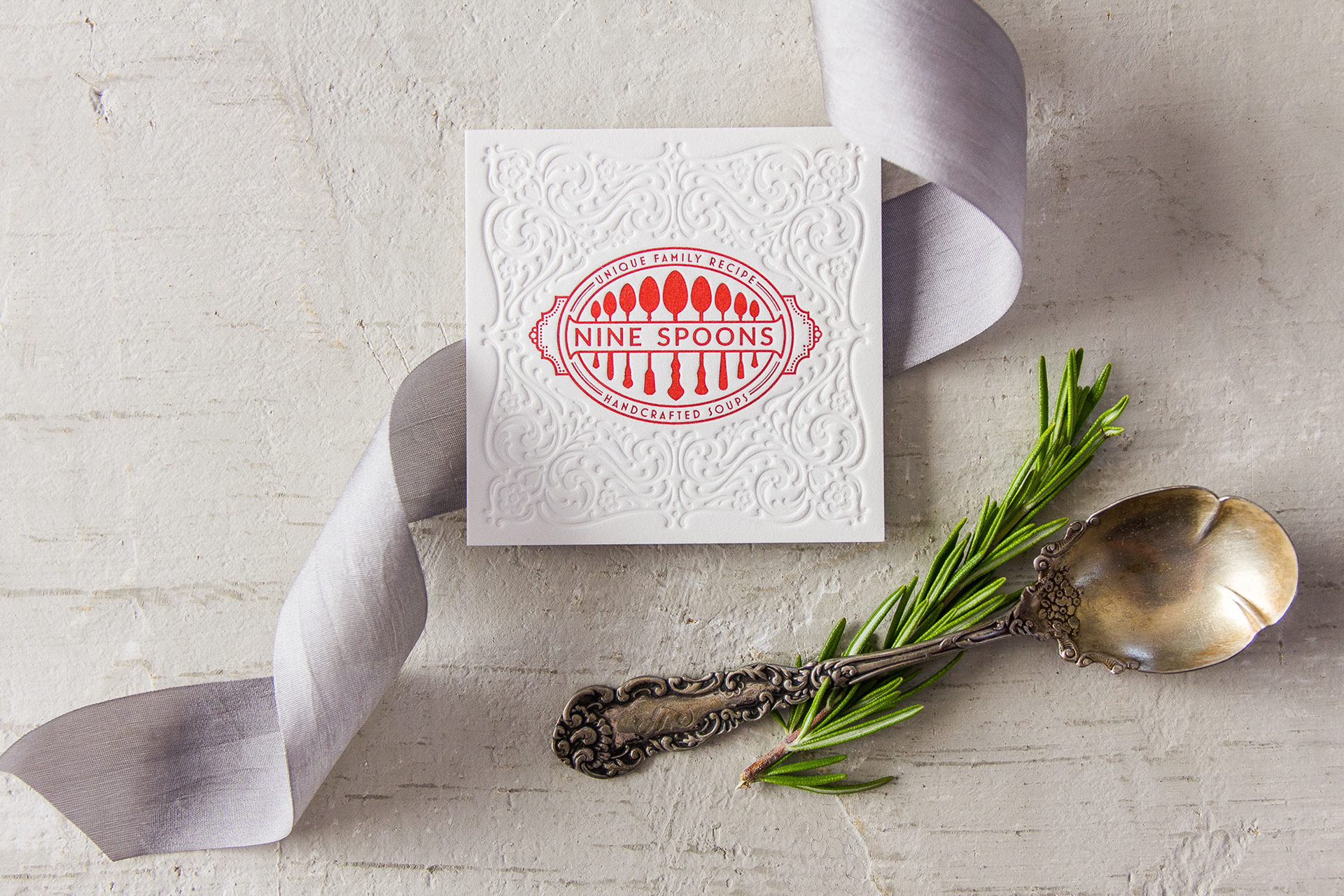 Brand Identity, Stationery, and Packaging
2018 GD USA, American Graphic Design Award Winner
OBJECTIVE: 
To brand a line of heritage soup recipes inspired by the owner's grandmother, and establish her with a quality product that would appeal to discerning parents. 
SOLUTION:
We wanted to honor and showcase the family history of the original soup recipe, where her grandmother would add dumplings to the Wedding Soup to stretch it to feed her nine children. This became the inspiration for the name. We referenced Italian packaging and architecture to develop a brand logo, and then extended that theme into packaging and custom patterns. Each soup has its own unique pattern and color system to give the lineup quick differentiation among each product. 
​​​​​​​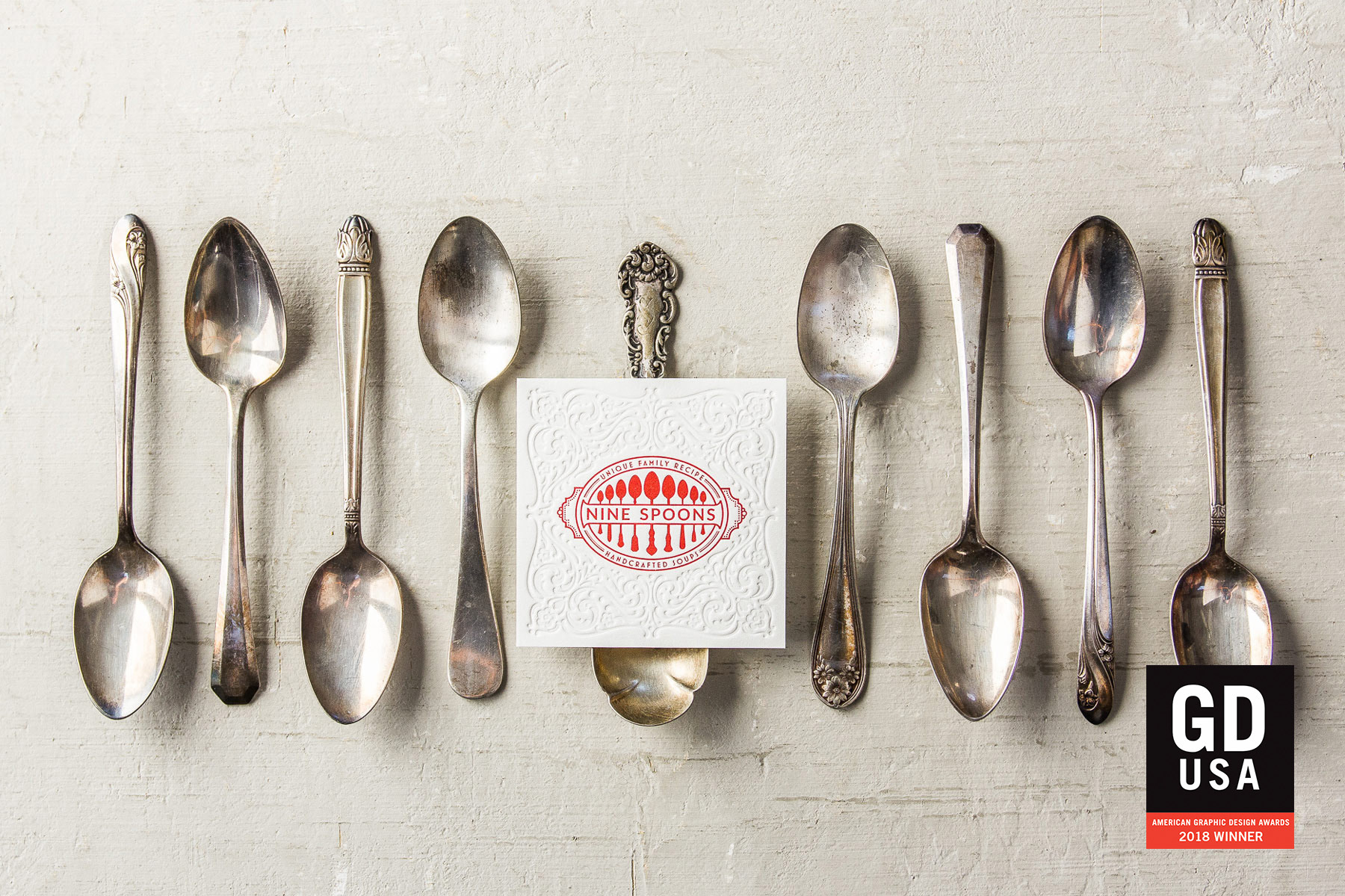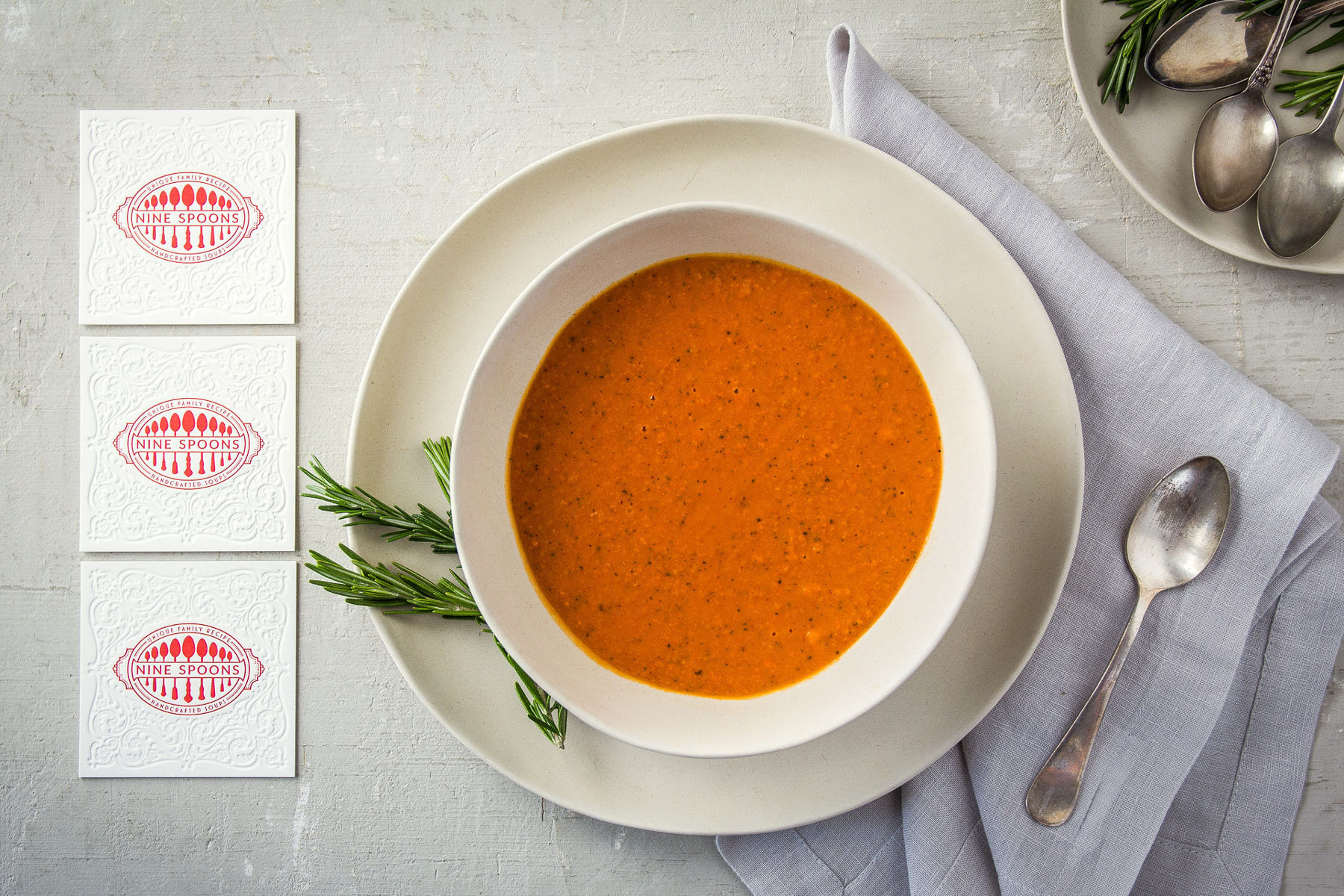 ​​​​​​​When we started the business, it was really important from the very beginning to develop a strong brand and logo. We weighed our options, but once we met Katie and Jasen, there was no question that we had found our team. The combination of their design expertise, creativity, and thoughtful development resulted in a brand that we couldn't be happier with – they totally nailed it in terms of the aesthetic and feeling we were attempting to convey.

We constantly receive compliments on our brand and packaging – many from those in the industry who see thousands of examples every day. What sets Fizz apart is their commitment to getting to know and really understand the client's story, needs and goals. Their work is unparalleled, and they are terrific to work with. They are also two of the nicest people you will meet!
–Jen Ferone, Nine Spoons Soups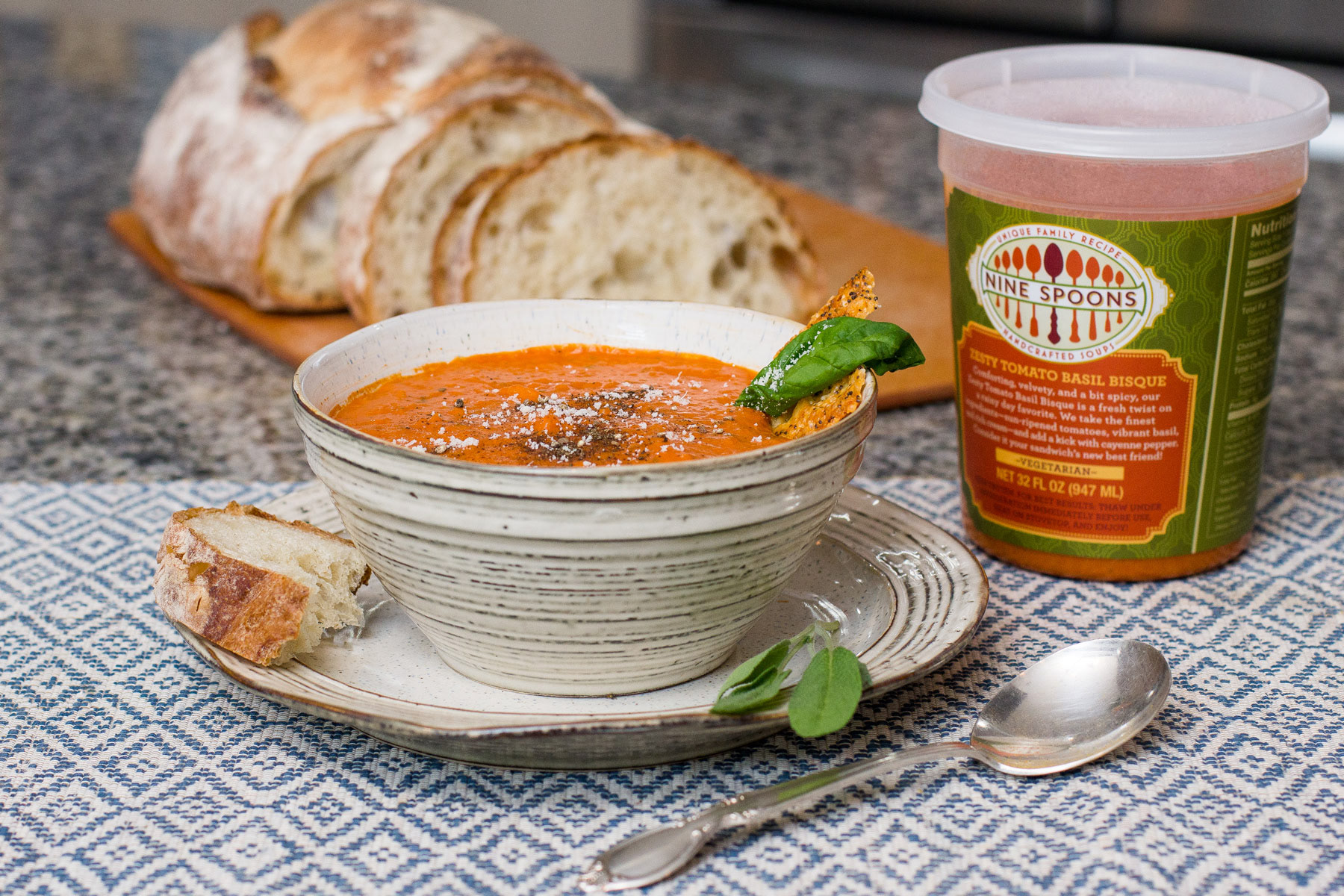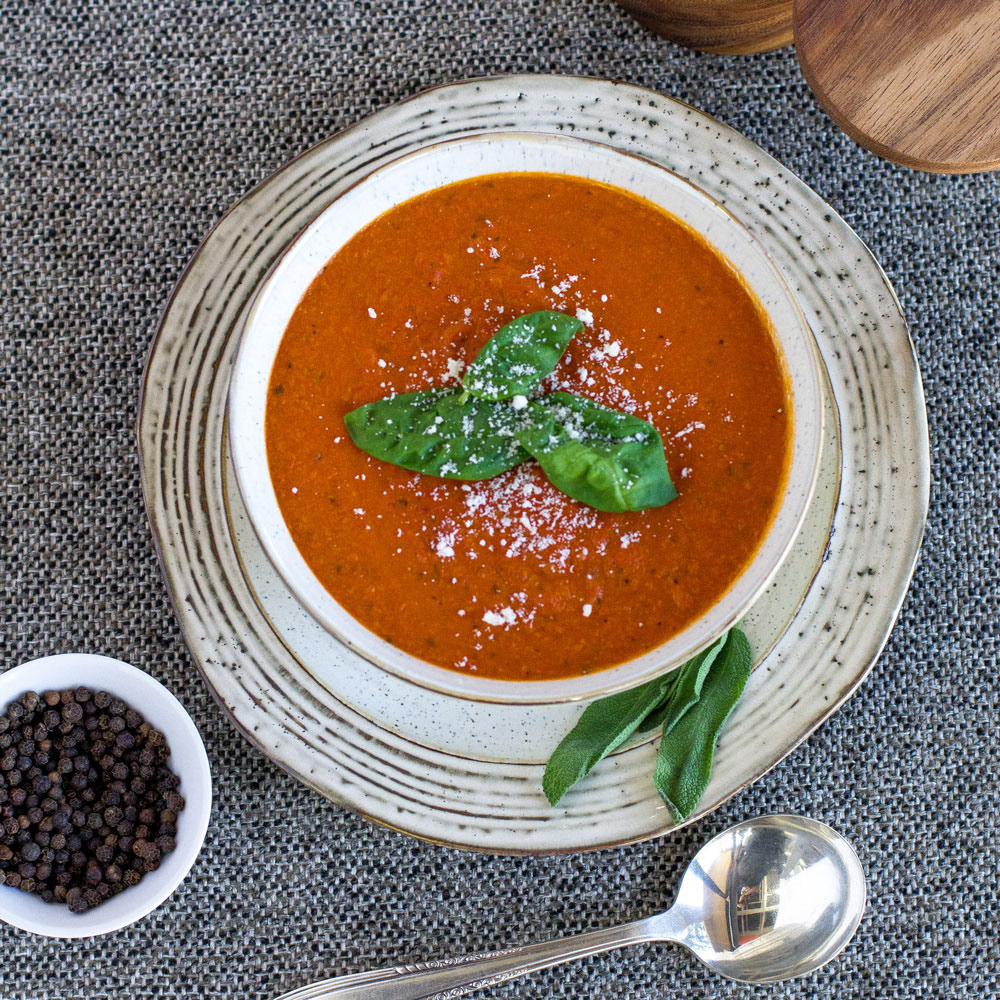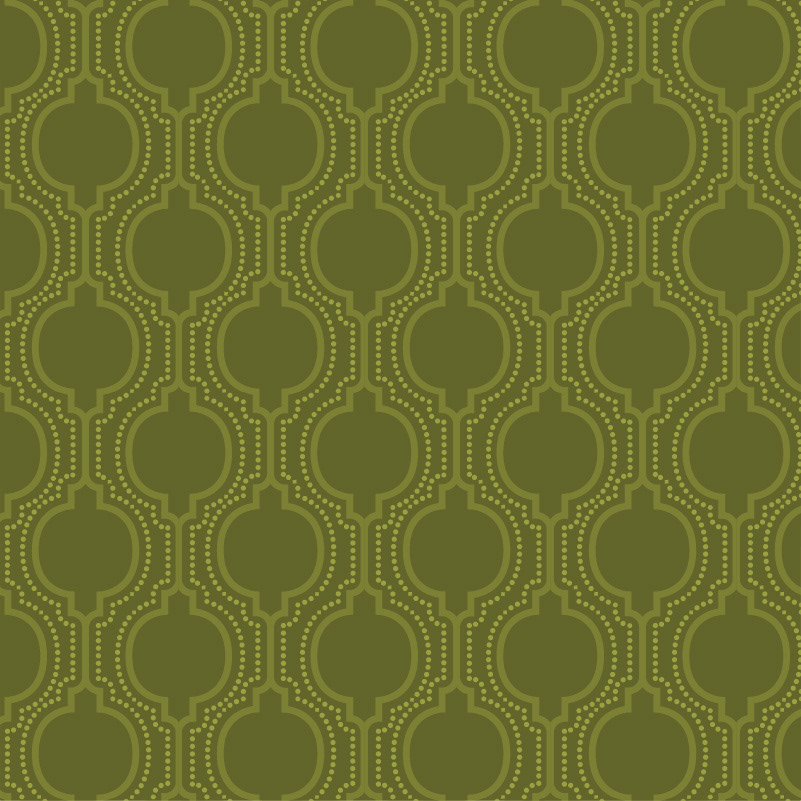 The business cards were inspired by vintage spoon filigree and stamped tin ceiling tiles. We drew a new custom pattern to fit around the logo and text, while keeping with the spoon pattern. Sticking with the original inspiration, we used a special letterpress process to emboss and deboss both sides simultaneously. The result? The front pattern is raised up, and the back pattern is impressed in.