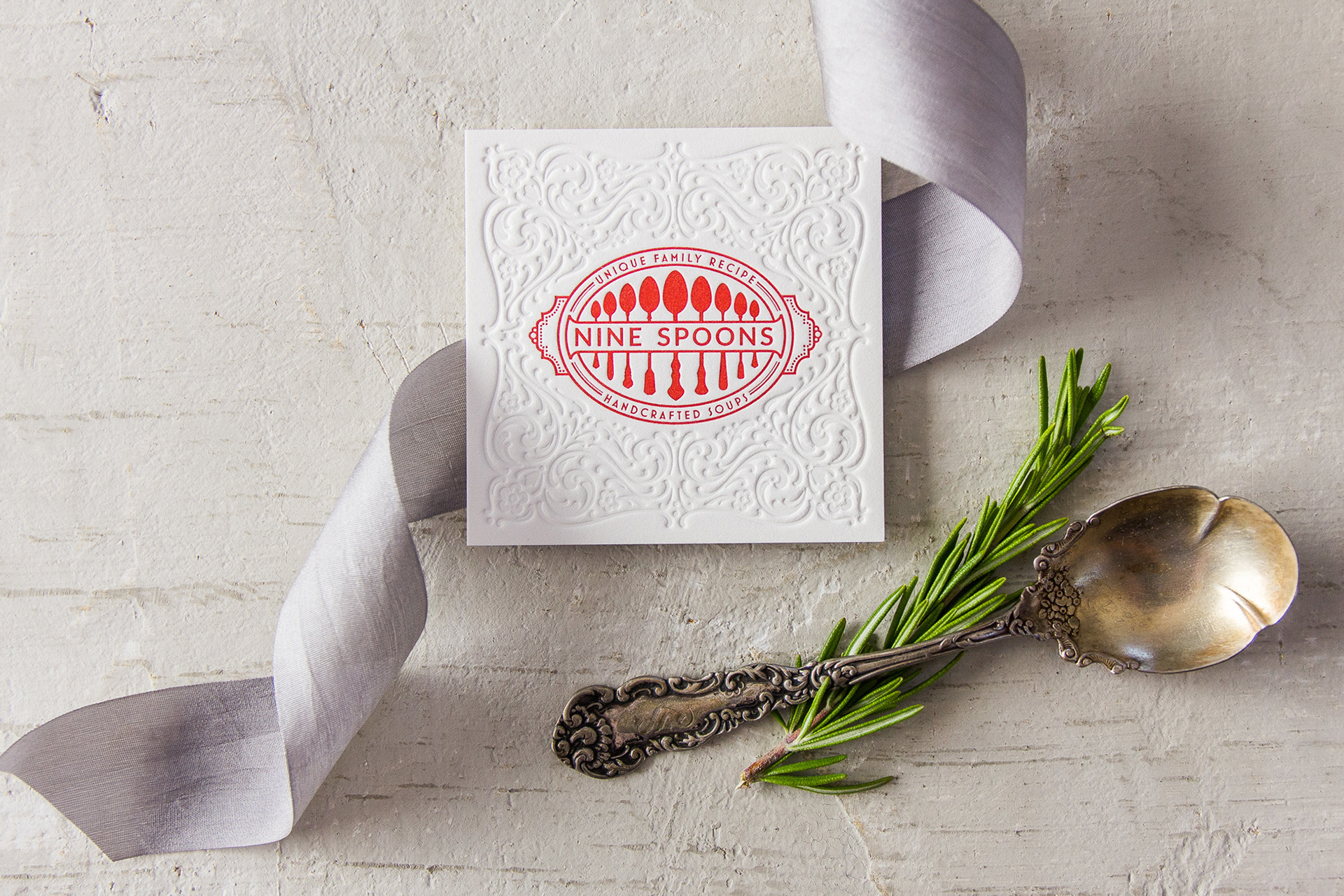 2018 GD USA, American Graphic Design Award Winner
OBJECTIVE: 
To brand a line of heritage soup recipes inspired by the owner's grandmother, and establish her with a quality product that would appeal to discerning parents. 
SOLUTION:
We wanted to honor and showcase the family history of the original soup recipe, where her grandmother would add dumplings to the Wedding Soup to stretch it to feed her nine children. This became the inspiration for the name. We referenced Italian packaging and architecture to develop a brand logo, and then extended that theme into packaging and custom patterns. Each soup has its own unique pattern and color system to give the lineup quick differentiation among each product. 
​​​​​​​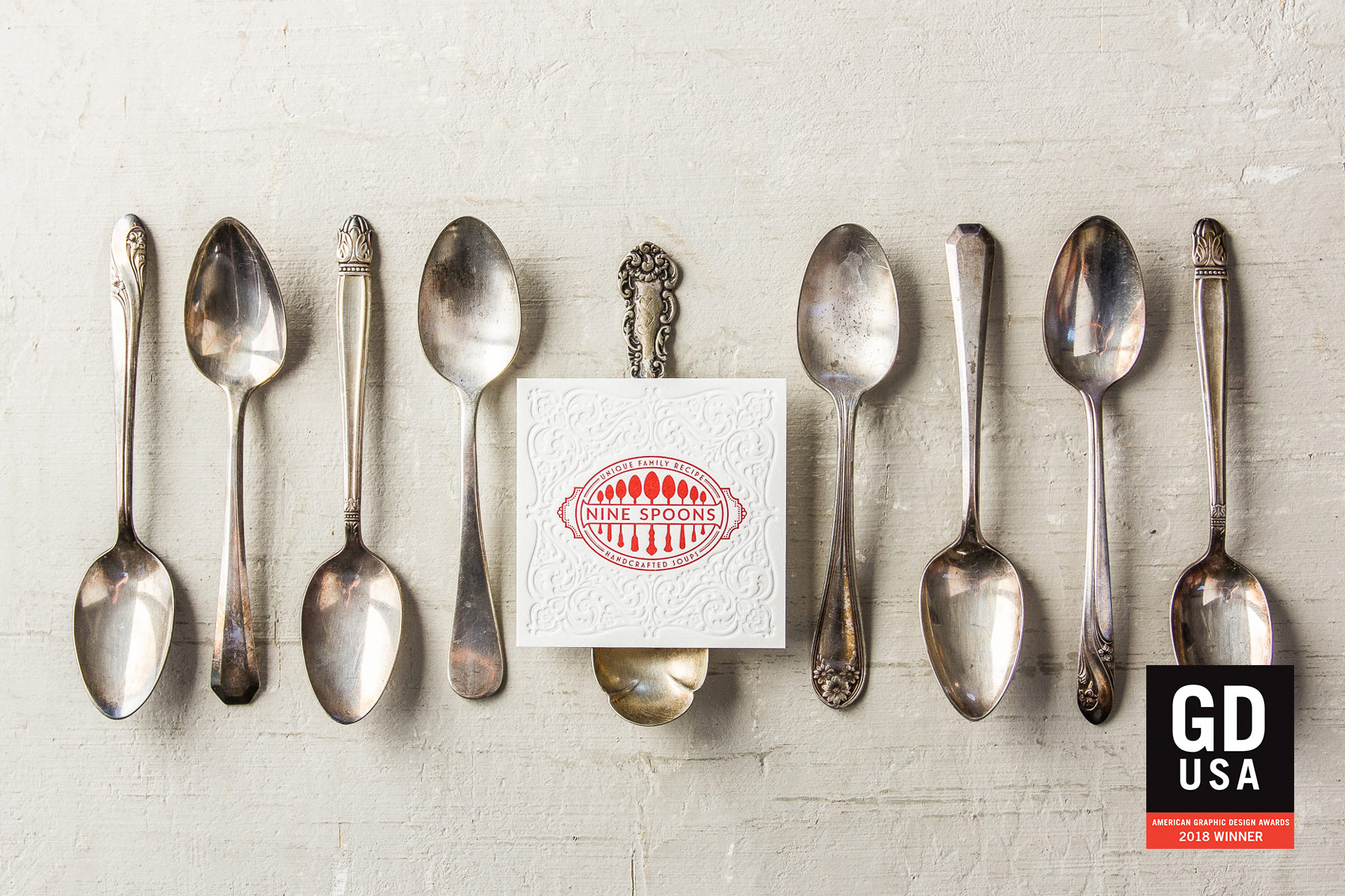 The business cards were inspired by vintage spoon filigree and stamped tin ceiling tiles. We drew a new custom pattern to fit around the logo and text, while keeping with the spoon pattern. Sticking with the original inspiration, we used a special letterpress process to emboss and deboss both sides simultaneously. The result? The front pattern is raised up, and the back pattern is impressed in.