Working with us, you become part of a collaborative team. Rather than presenting you with three bland suggestions that could fit just about everyone (but aren't actually exciting or meaningful to anyone), we meet with you several times and discuss concepts so we can truly focus in one your core values and unique positioning. Once you select a concept, we refine the mark until it feels right for your business. 

​​​​​​​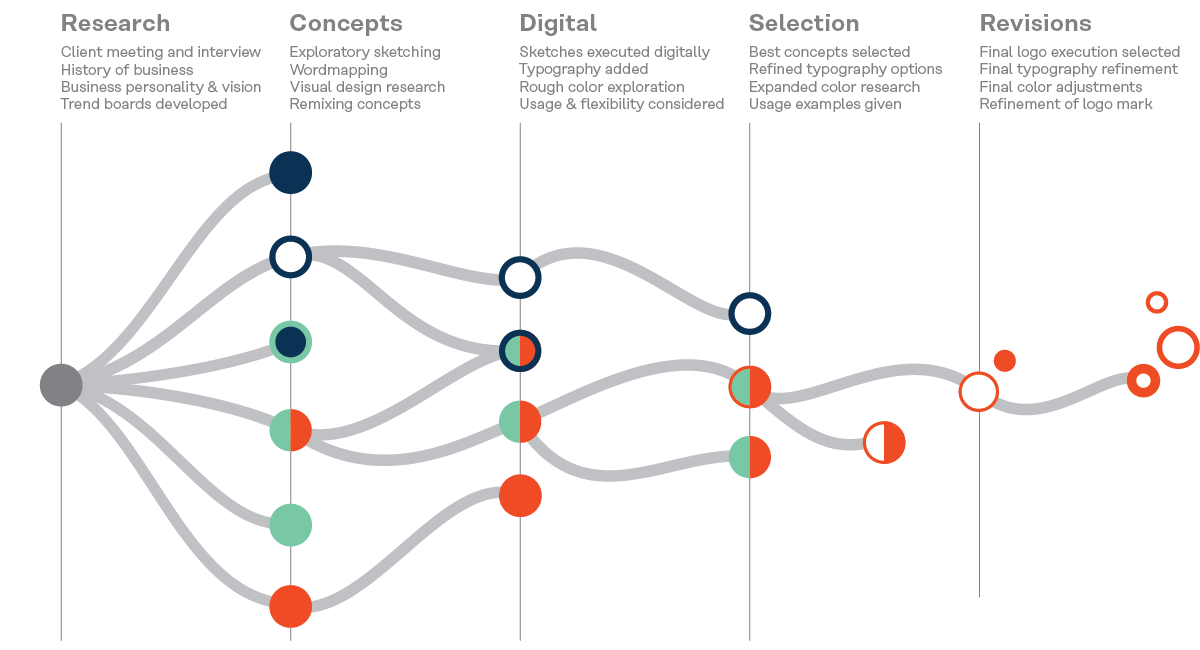 Nine Spoons approached us early on to develop their brand of fresh frozen soups. Her grandmother would prepare a special recipe of Wedding Soup, amended with handmade dumplings, to feed her family of nine children. This wonderful family story became the inspiration for their name and branding approach. 
We built their brand from the ground up, developing a rich vocabulary of shapes patterns, and colors, and then applied those to carefully designed quart containers for their current lineup of soups.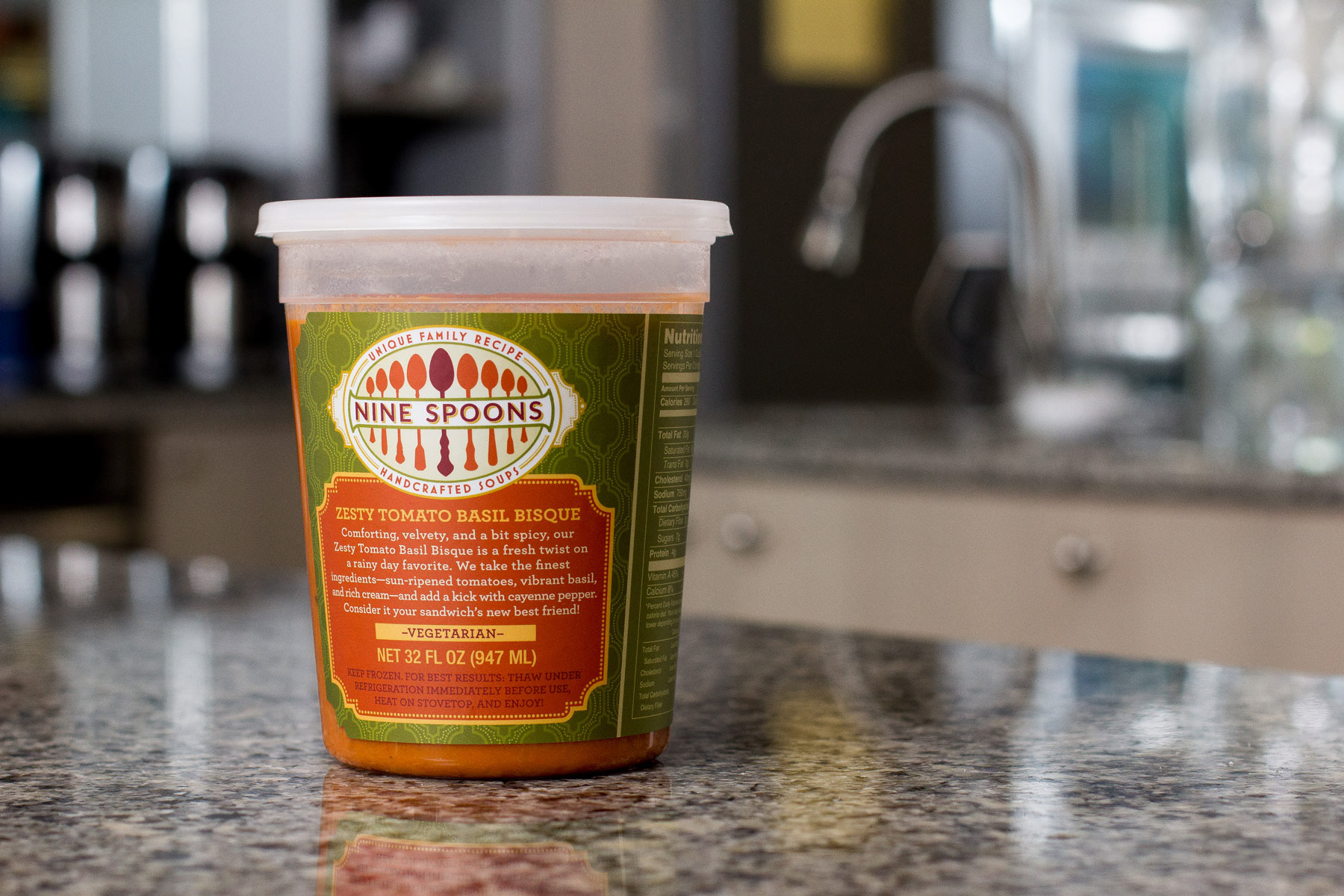 An important part of our design process is gathering graphic reference and photographic inspiration. The richer the story we can tell, the stronger the final brand is going to be. Inspiration comes from many places, including client photographs, historical designs, books, magazines, and less obvious sources like our travels. 
This project arrived right after we studied in Italy, so we had a wealth of personal experience to inspire us.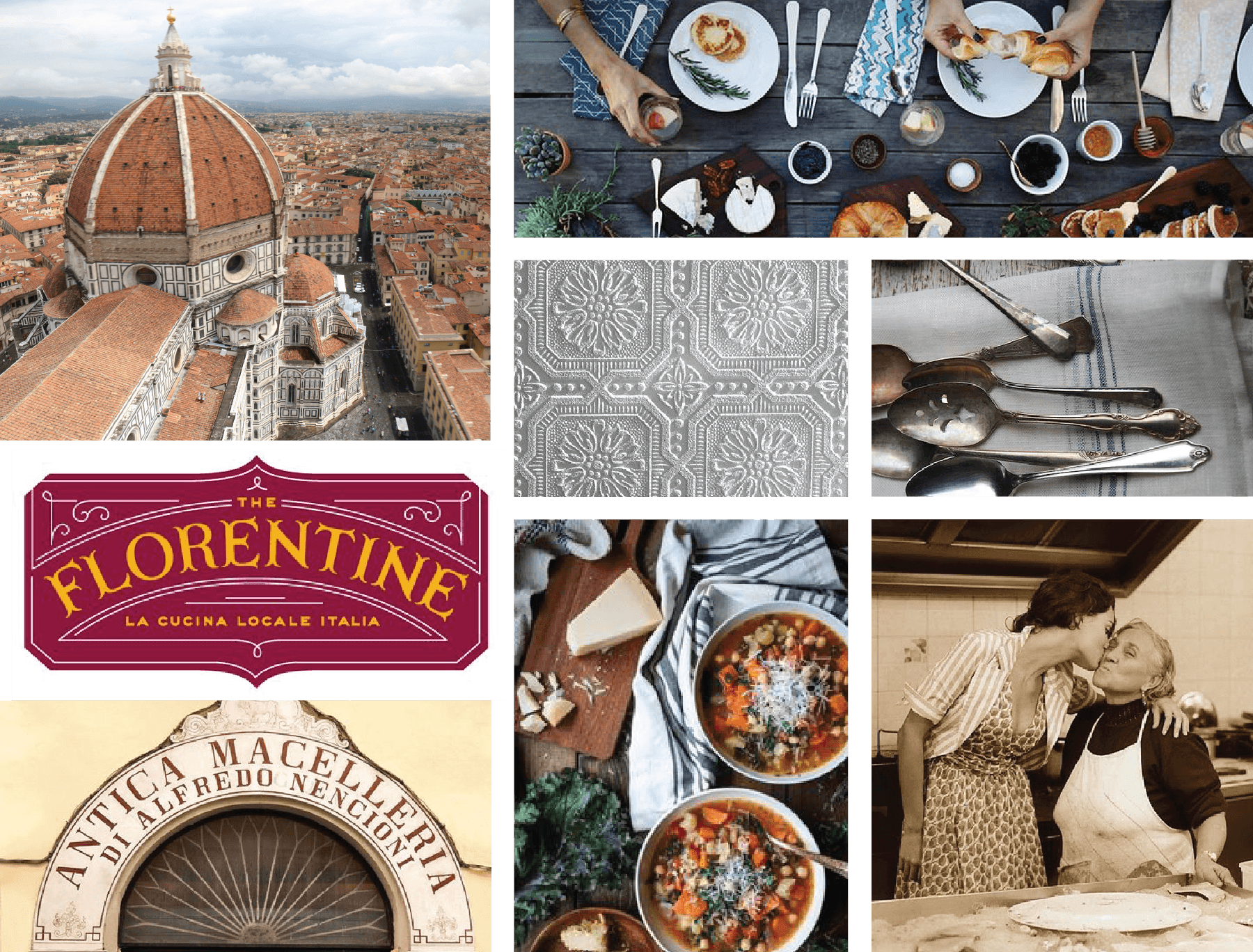 Sketching is invaluable, this is where new unique ideas are generated and tested. We believe it's important to include the client in this phase, where ideas are most pure. You select the concepts that are the most aligned with your business and business goals.  
With Nine Spoons, we chose to focus on Italian designs, spoons, and the ornate patterns that arise in both. 

The family had nine children, and this concept became the clear leader as we explored ways of representing the origin of their unique soup recipe that includes the addition of dumplings to feed hungry mouths. 

​​​​​​​​​​​​​​​​​​​​​


We take the concepts selected by the client and build them digitally. This is where we start looking closely at geometry, figure and ground, and readability. Typography choices are made, but tend to change as we refine each concept. 
Since the name was meaningful, the client selected a concept that showed all nine spoons in the logo. They were also attracted to the Italian-style ornamentation that was used in that concept. Our next step was to explore how we could best display an array of spoons while still feeling clean and compact to work as a brand.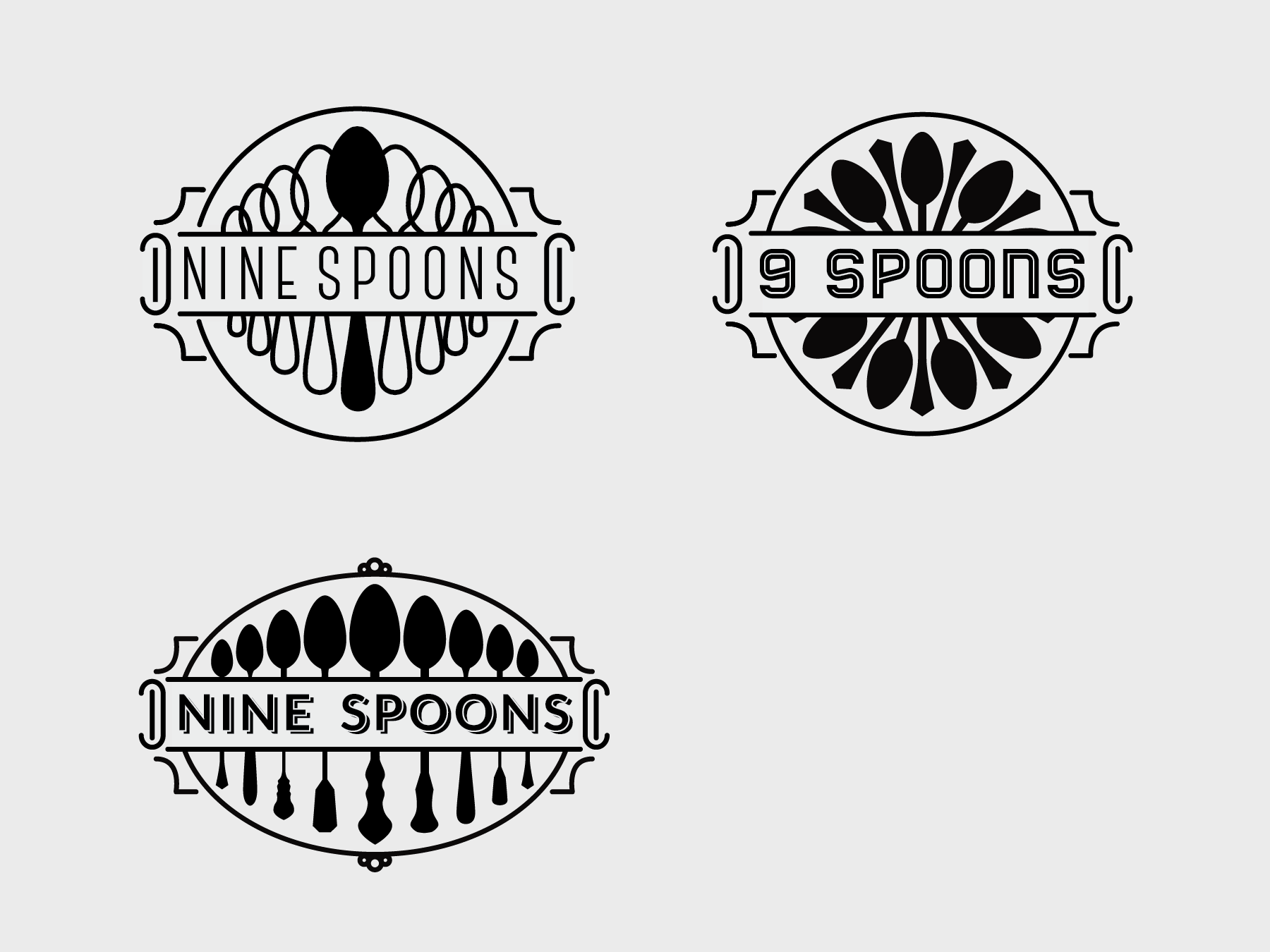 Color plays an integral part of the branding process. It can add calmness, excitement, or almost any emotion or feeling that we unconsciously associate with particular colors. Depending on the positioning a brand wants to take, we will select colors that fit or contrast with expected norms. 
In considering the heritage aspect of their brand, we selected color palettes that made reference to mid-century food packaging. The feeling is warm with some patina, just like many of the storefronts in Italy. From those possible colors, we selected ones that are associated with food, since it increases attraction.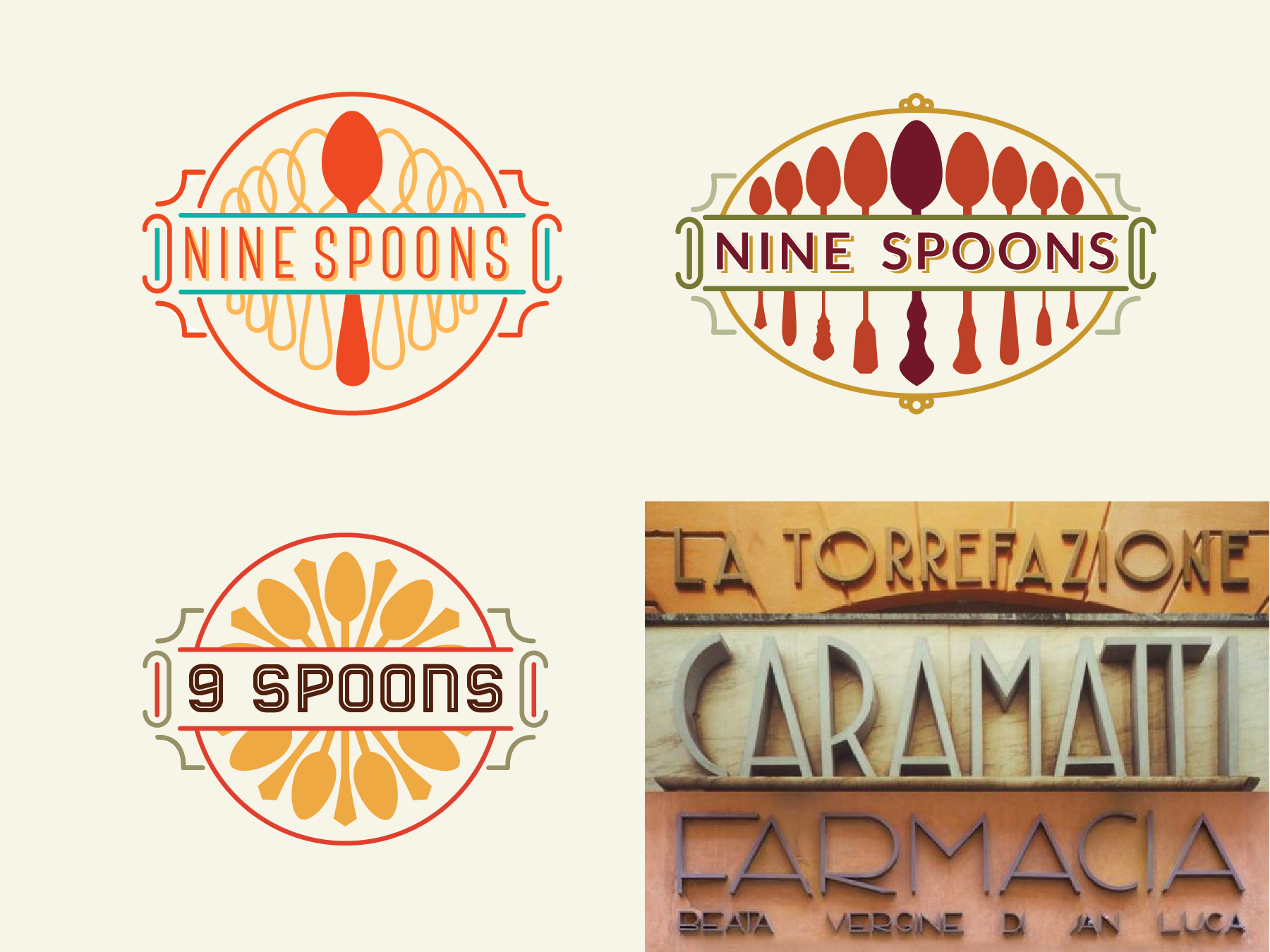 Once the client selects a final design, we performed some additional revisions to arrive at this last selection where different subtle components are considered.
 With Nine Spoons, several fonts were considered throughout the process, as well as several different holding shapes and ornament sets. We ultimately decided that a full enclosed logo would offer more flexibility for future packaging and branding pieces.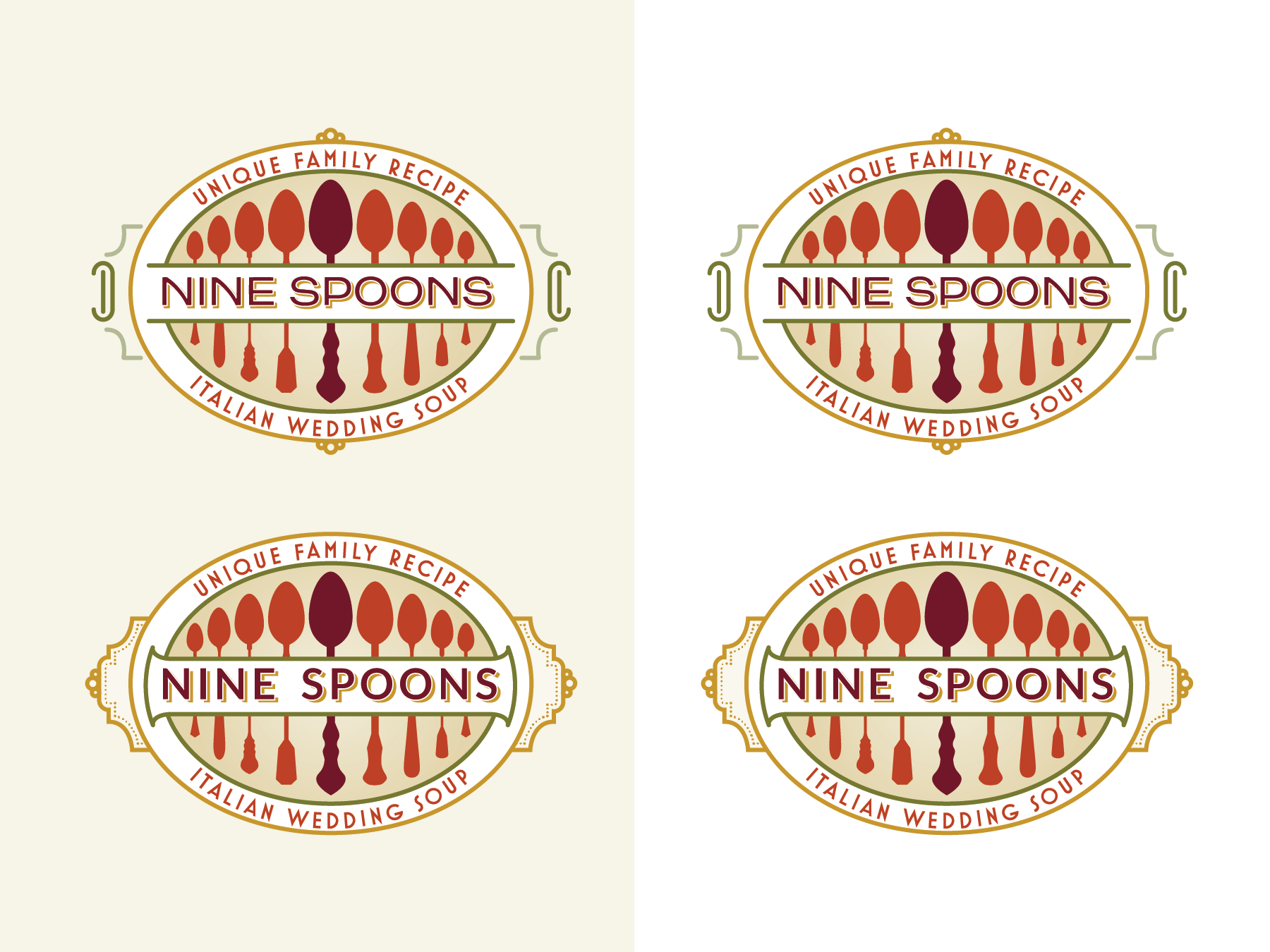 After final selections, the mark is cleaned up and files are prepared for client use. Every brand we do is accompanied by a brand guide book, our version of an owner's manual, to help get you started. 
The final logo feels warm and friendly, but also established with a bit of heritage. Nine unique spoons fill out the central shield, referencing each of the children in the family. The typography references mid-century Italian designs, while ornamentation reinforces that style. The color palette is warm, with a subtle hint of patina. A hint of green is mixed in to pair with leafy green vegetables. A unique holding shape allows the logo to work on diverse backgrounds.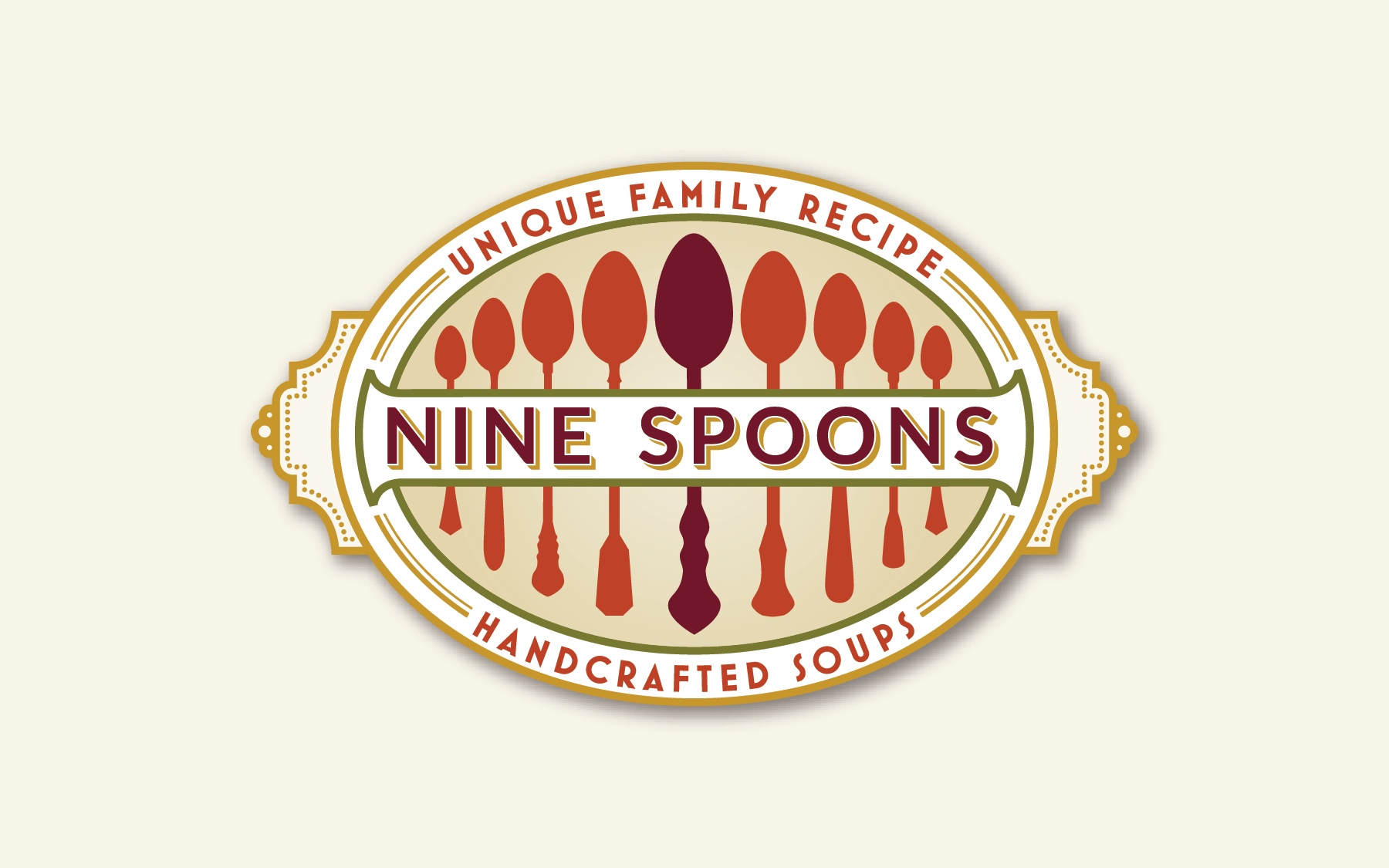 Label designs are an interesting challenge that must be applied to each unique product or container. But with care, even a food package with all the required nutrition labels can still have a sense of personality. 
In making labels for these frozen quart containers, we developed a custom layout to wrap flat around a conical container. We worked with a writer to help refine the Nine Spoons story and define their brand positioning. We created holding shapes to break up the harsh edges and corners. We developed a series of patterns that would represent each soup, and used color blocking so that each variety on shelf would have a recognizably different color treatment.