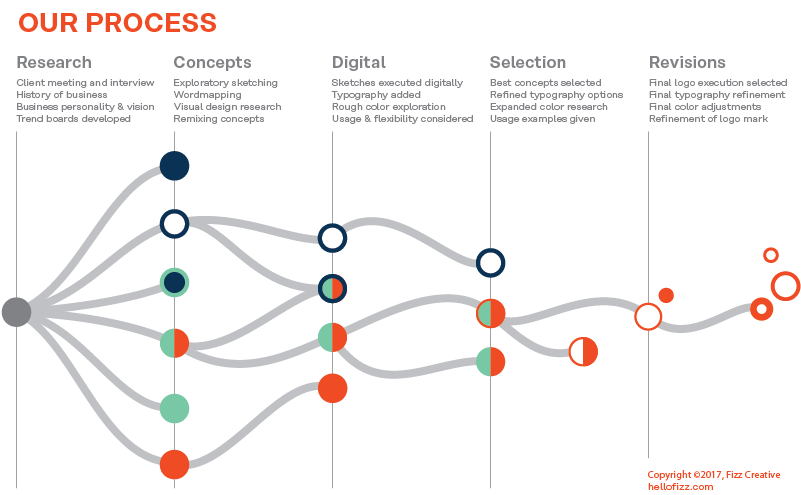 When you choose Fizz Creative, you become part of a collaborative team. Rather than presenting you with six or eight bland suggestions that could fit just about everyone (but aren't actually exciting or meaningful to anyone), we meet with you multiple times and discuss concepts so we can truly focus in and hone the perfect one for you.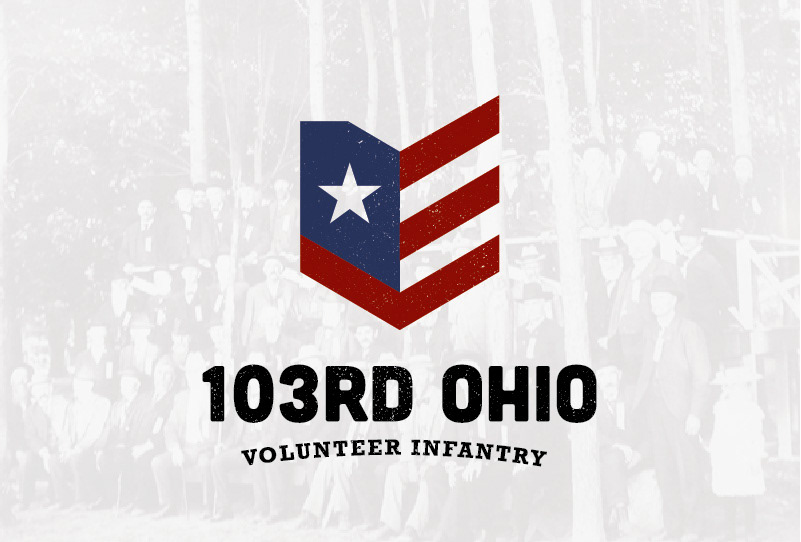 When the 103rd Ohio Volunteer Infantry called us, they had an overly elaborate logo and an outdated website that didn't reflect their organization. We toured their museum and researched their history. We honed this into a clean, simplified mark that reflected their history and honor. 
We redesigned their website to better reflect their organization and their current needs, which is more social, and developed apparel and merchandise for them to celebrate their new brand.
Inspiration comes from many places, including mid-century and contemporary designers, books, magazines, and less obvious sources. We were fortunate that the 103rd OVI has a museum where we  pored over artifacts, memorabilia, insignia, and books, which fueled many creative concepts. 
The OVI has an incredible legacy, so part of our process involved research into their unique history and evaluating older graphic styles to discover the proper approach. The value of sketching cannot be overrated, this is where new unique idea are generated and tested.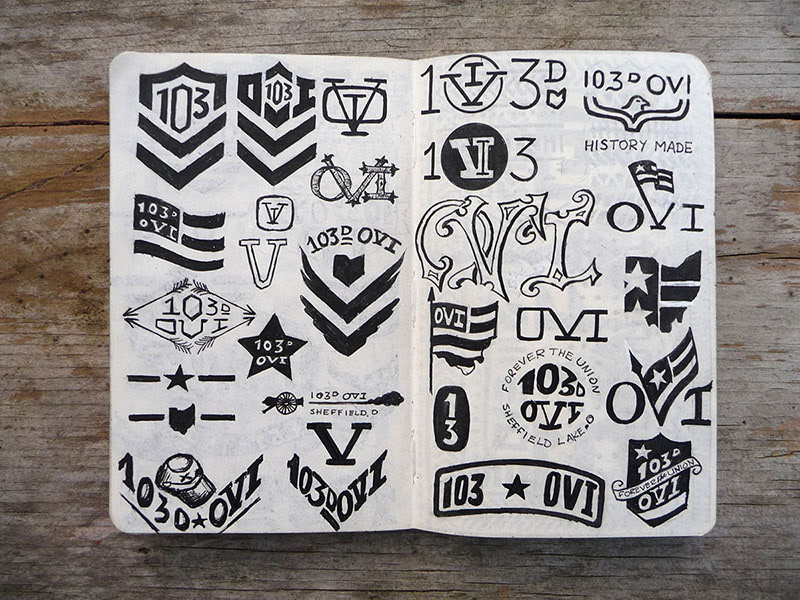 Crests and shields were an effective way to convey strength and reference the military history while still allowing a unique character to each design. We chose options that felt solid and timeless, so as to give the new logo a grounded feeling.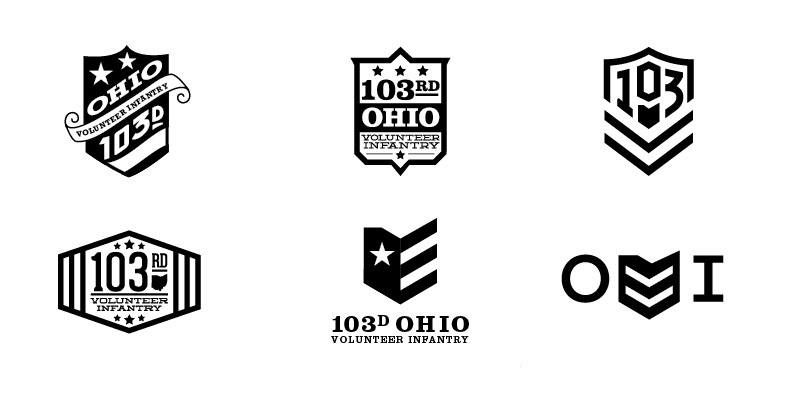 The best designs were more modern but still retained elements of military history. At this point we were carefully evaluating how each mark could be implemented into a larger branding program including website, print material, and stationery.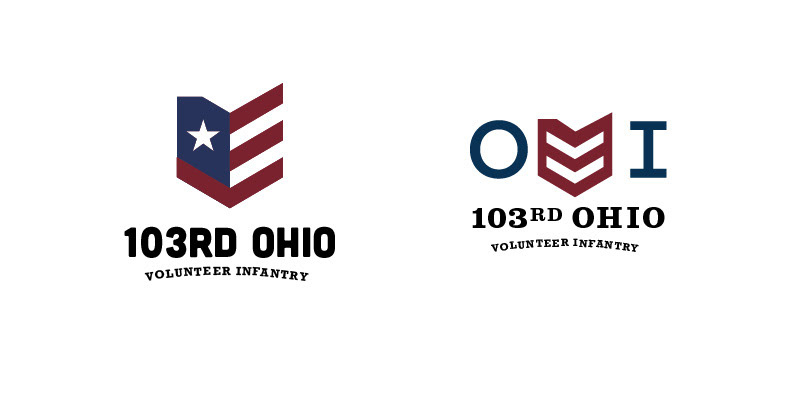 The final logo was enhanced with vintage style typography and a subtle texture for large applications. A standalone mark was useful for social media, and a one color option is used for most merchandise applications, to mimic period printing.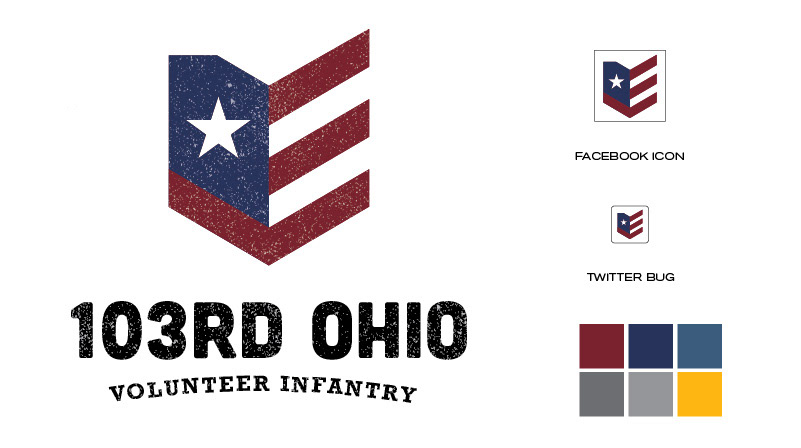 The website developed following the color and style guide, with elements like stars and chevrons reflecting the logo and military rank. Sepia tones add warmth to period photos in the headers.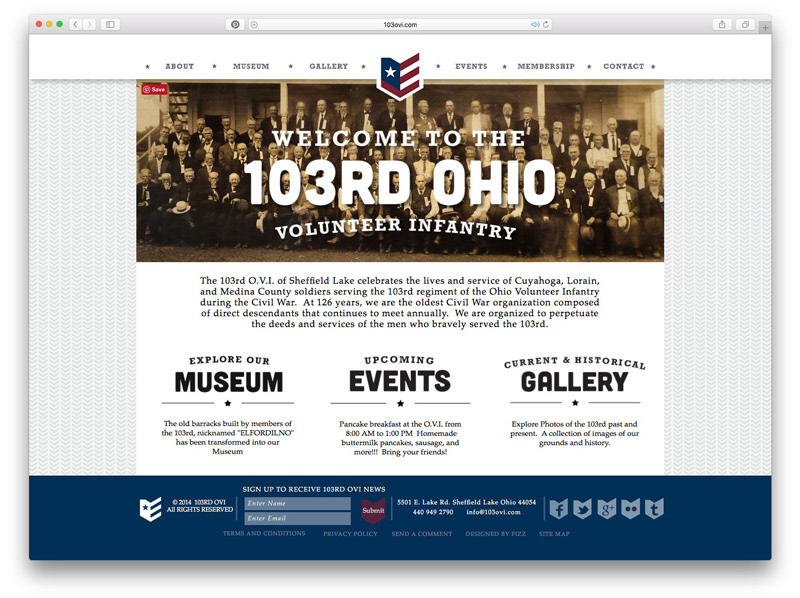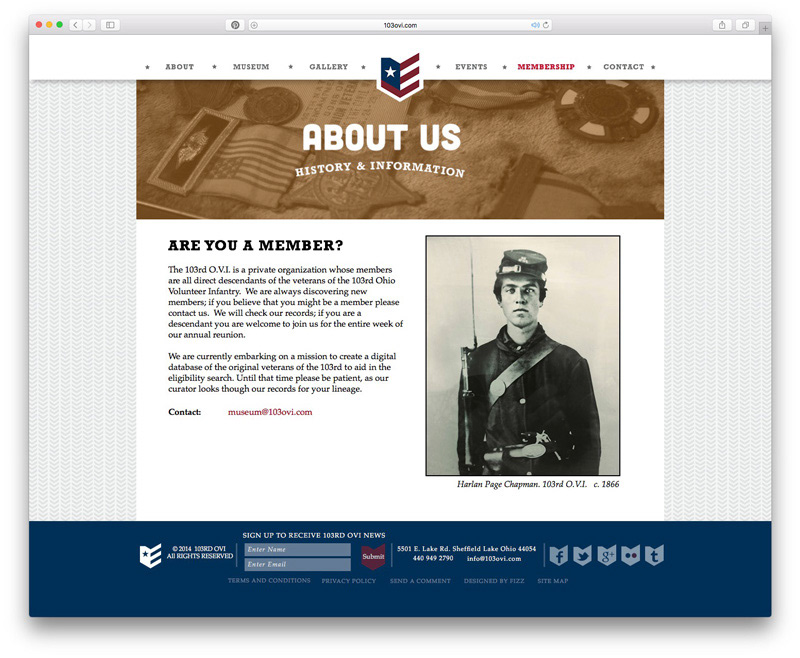 Merchandise uses a solid one color logo mark to reflect the simplicity of period printing and to allow more versatile use of substrates and colors, such as yellow on Union Blue shirts and black on canvas bags.