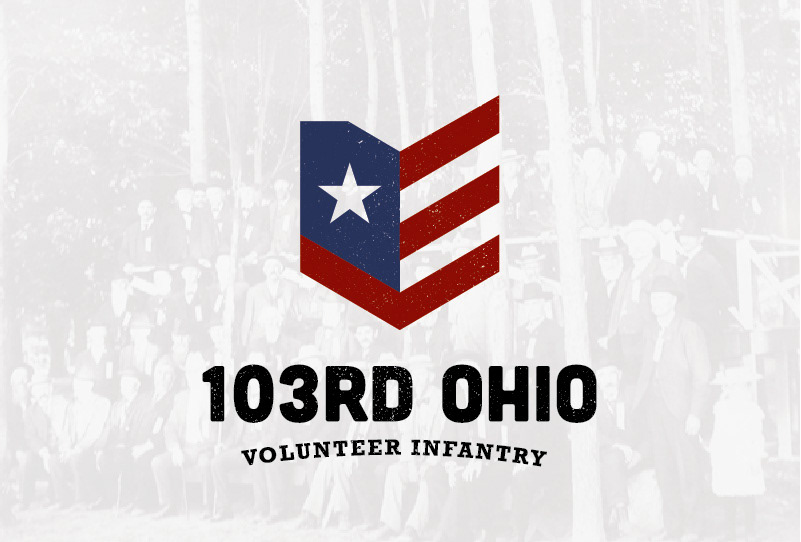 CASE STUDY: 103rd Ohio Volunteer Infantry
​​​​​​​
When the 103rd Ohio Volunteer Infantry called us, they had an overly elaborate logo and an outdated website that didn't reflect the history of their organization. We toured their museum and researched their history and past promotional design. Inspiration also came from mid-century designs and similar modern organizations. Themes emerged: eagles, shields, initials, and military regalia. Successful concepts combined initials or symbolism into the mark, and the final design was able to reflect the American flag and military rank inside a shield shaped like the state of Ohio.
From the logo, we redesigned their website to better reflect their organization and their current needs, which is more social. We also developed t-shirts for their annual Camp Week, and merchandise for them to celebrate their new brand.
We took inspiration from many places, including mid-century and contemporary designers, books, magazines, and less obvious choices. We were very fortunate that the 103rd OVI has a museum. We were able to spent an afternoon poring over artifacts, memorabilia, insignia, and books, which fueled many creative concepts.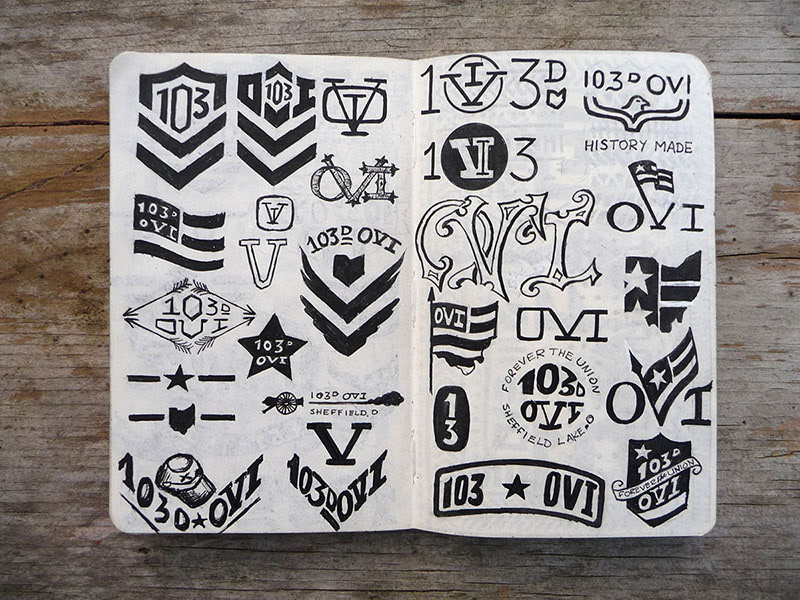 OVI has a long legacy and members of all ages, so part of our process involved experimenting with multiple retro and contemporary styles to discover the proper graphic approach. We experimented with multiple monograms, flags, and military insignia. Sketching is probably our favorite part because this is where new idea are generated.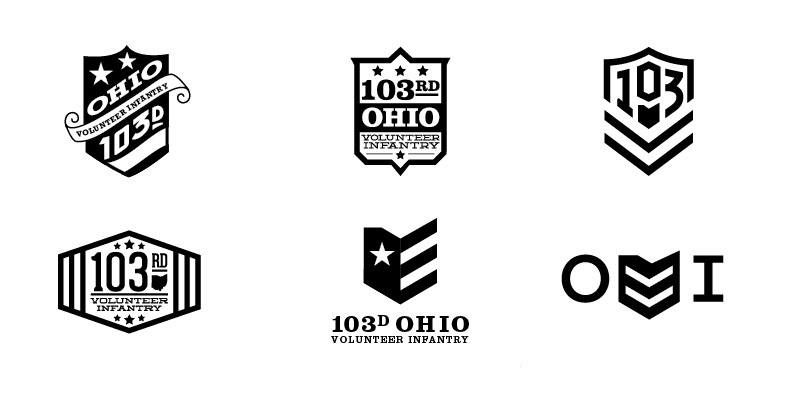 Crests and shields were an effective way to convey strength and reference the miltiary history while still allowing a unique character to each design. We opted for options that felt solid and timeless, so as to give the new logo a grounded feeling.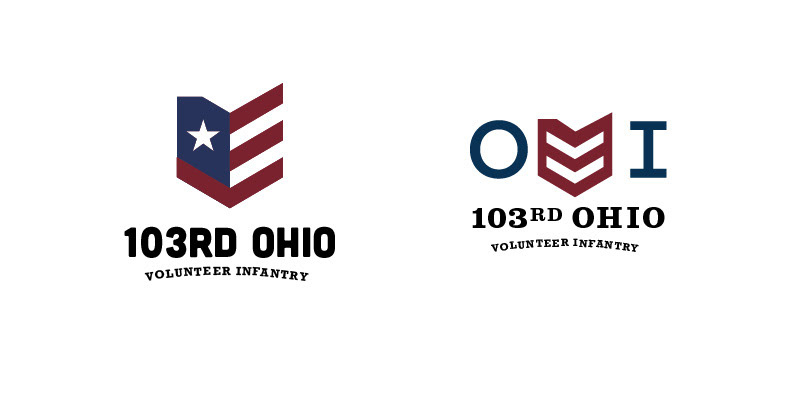 The preferred designs were more modern but still retained elements of military history. Considering the organization's history, we couldn't diverge too much with color, but we made the red and blue darker to underly strength and stability. The typography likewise reflected a more historical style. At this point we were carefully evaluating how each mark could be implemented into a larger branding program including website, print material, and stationery.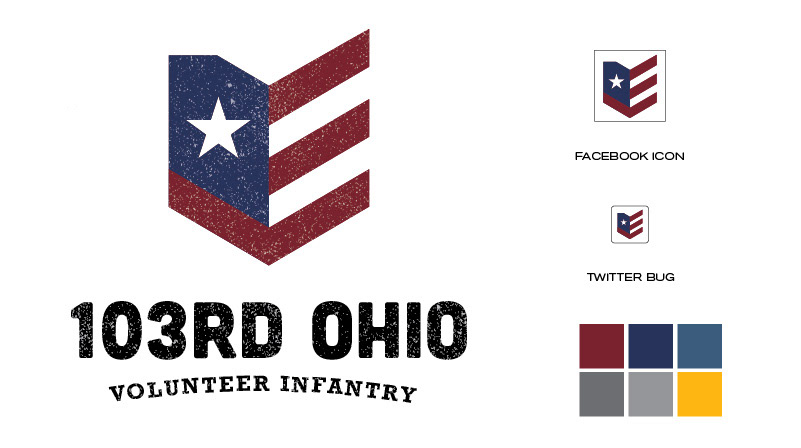 The final mark was enhanced by some vintage-inspired typography and an added texture for large applications. Facebook and Twitter bugs are clean vectors, and a one color option is used for most merchandise applications, to mimic period printing. The expanded color palette is subdued with reference to period military dress, retaining yellow for contrast.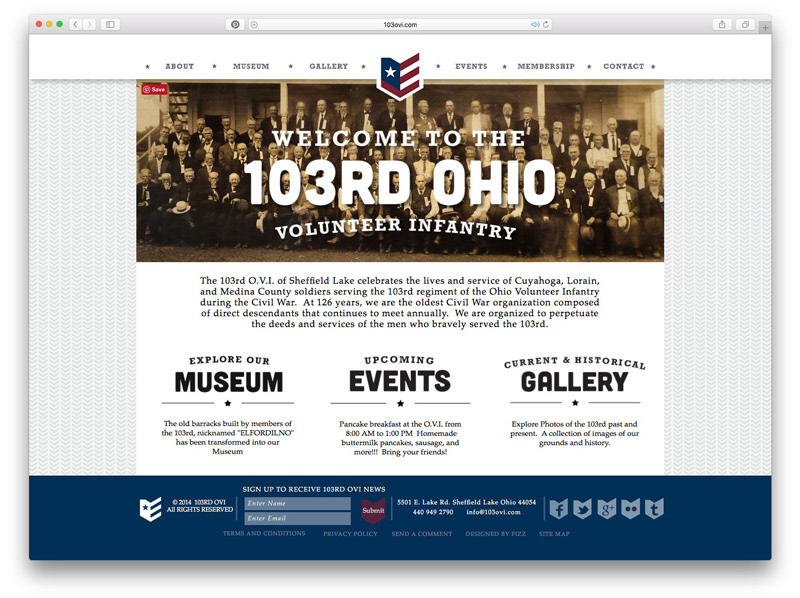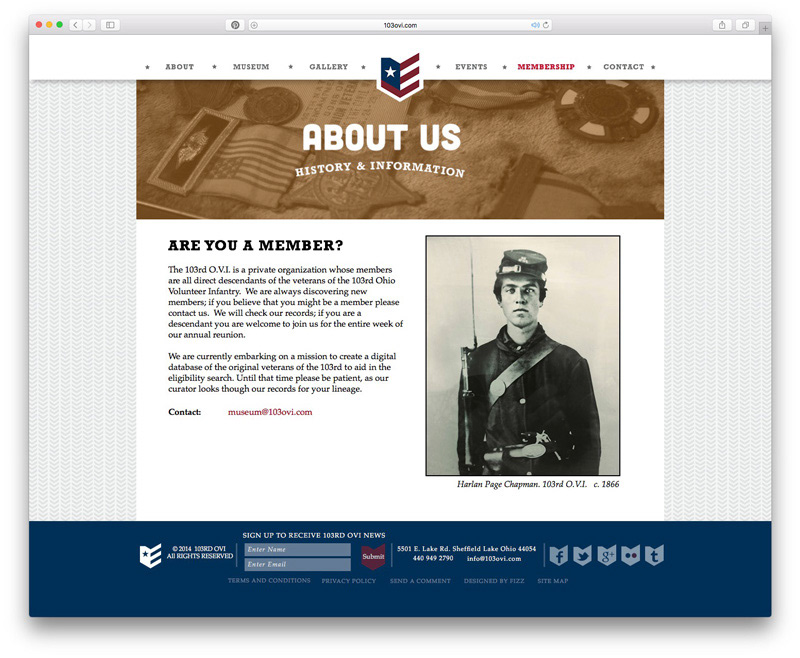 The website developed following the color and style guide, with elements like stars and chevrons reflecting the logo and military rank. Sepia tones add warmth to period photos in the headers.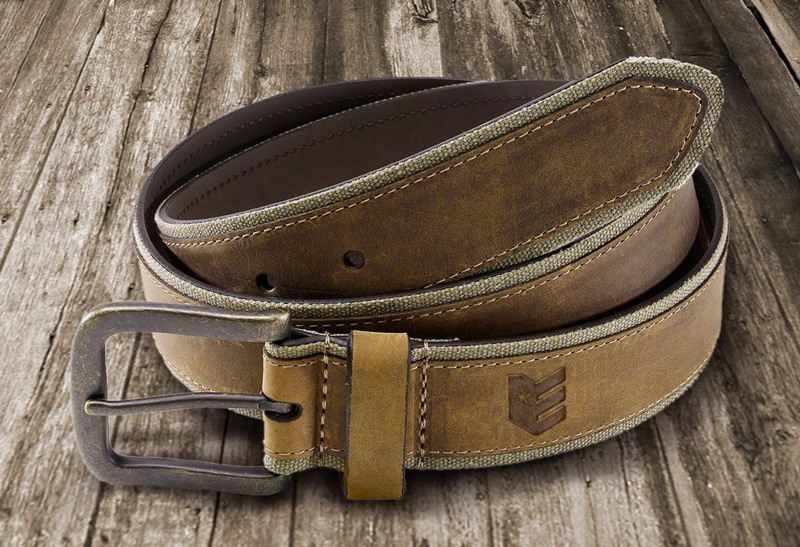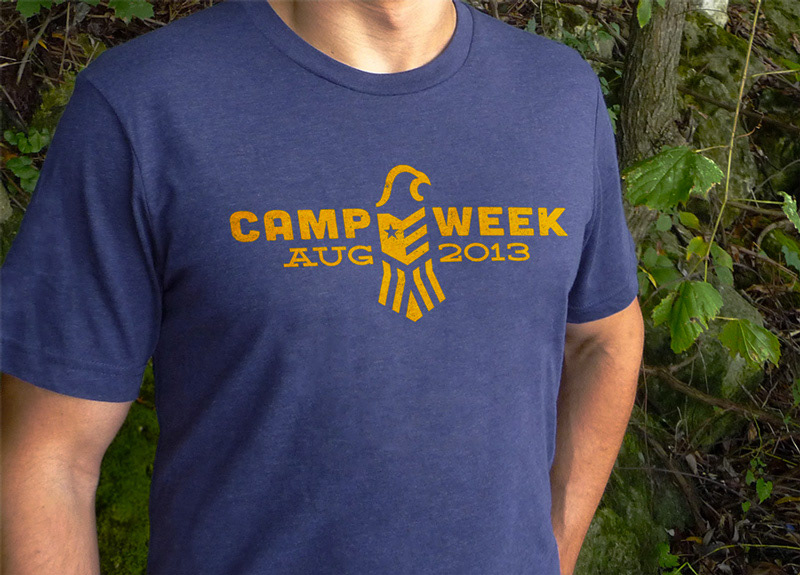 Merchandise uses a solid one color logo mark to reflect the simplicity of period printing and to allow more versatile use of substrates and colors, such as yellow on Union Blue shirts and black on canvas bags.